air purifying set (8 pieces)
Air Purifying Set (8 Pieces)
air purifying set (8 pieces)
The set consists of:

- Bamboo Palm (Pot Size: 30cm)

- Weeping Fig (Pot Size: 30cm)

- Umbrella Tree (Pot Size: 14cm)

- Dragon Tree (Pot Size: 14cm)

- Spider Plant (Pot Size: 12cm)

- Warneckeii (Pot Size: 14cm)

- Snake Plant (Pot Size: 14cm)

- Areca Palm (Pot Size: 30cm)


Plant characteristics can be found on the corresponding page for each plant of this set.
---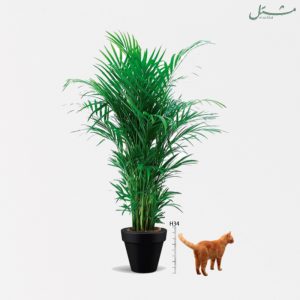 Office plants
 can remove toxins from the air around you, add a touch of style to your space, and transform your workspace into a more peaceful, tranquil and engaging place!
This product includes:

Areca Palm
 potted in a 
Piccoli "Kenzi"
 pot. Pot dimensions:  Height: 34cm – out: 46cm – in: 36cm.
EGP

1,190.00