hard to kill plants set (3 plants)
Because plants are way more attractive than a bulky air purifier, We curated a small set that's perfect for your House, Office, Bedroom or even your Bathroom!
These plants keep your surrounding fresh and require almost no care.
The set includes:
-
Snake Plant
14cm.
-
Zanzibar Gem
25cm.
-
Golden Pothos
14cm hanger.
* Each Plant comes in a plain black plastic pot with its saucer, For more pots varieties please check our 
Pots & Planters
 section.
Plant characteristics can be found on the corresponding page for each plant of this set.
---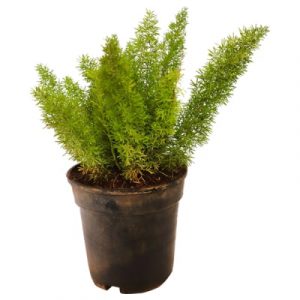 It is an evergreen, vining perennial that is not a fern at all, but a member of the lily family. It is a very popular House Plant. It develops small, single, white nodding flowers in summer at the joint between stem and leaf. These mature into berry-like fruits that turn from orange-red to purple-black.
EGP

139.00