hard to kill plants set (3 plants)
Because plants are way more attractive than a bulky air purifier, We curated a small set that's perfect for your House, Office, Bedroom or even your Bathroom!
These plants keep your surrounding fresh and require almost no care.
The set includes:
-
Snake Plant
14cm.
-
Zanzibar Gem
25cm.
-
Golden Pothos
14cm hanger.
* Each Plant comes in a plain black plastic pot with its saucer, For more pots varieties please check our 
Pots & Planters
 section.
Plant characteristics can be found on the corresponding page for each plant of this set.
---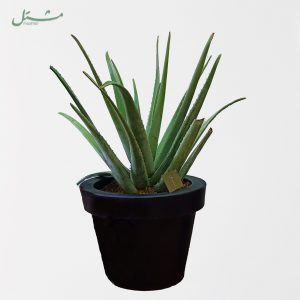 True aloe is an outstanding ornamental succulent that is cultivated outdoors, and indoors as a potted plant for sunny exposures. This clump forming succulent plant produces rigid upright rosettes of light green, thick, lance-like leaves edged with tiny yellow teeth.
From

EGP

110.00