mini tough pair
The pair that will make your place more welcoming, cheerful and relaxing!

These two plants are indoor, resilient, and purify the air around them.

The set includes:
1 Zanzibar Gem 14cm
1 Dragon Tree 14cm

* Each Plant comes in a plain black plastic pot with its saucer, For more pots varieties please check our Pots & Planters section.
---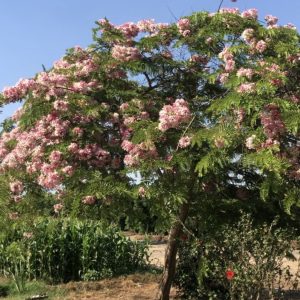 The apple blossom cassia is an amazing tree covered with variably pink flowers. The trunk's bark is smooth and gray. The foliage flops and dangles in the breeze, making the appleblossom cassia look frothy and elegant.
From

EGP

1,050.00