mini tough pair
The pair that will make your place more welcoming, cheerful and relaxing!

These two plants are indoor, resilient, and purify the air around them.

The set includes:
1 Zanzibar Gem 14cm
1 Dragon Tree 14cm

* Each Plant comes in a plain black plastic pot with its saucer, For more pots varieties please check our Pots & Planters section.
---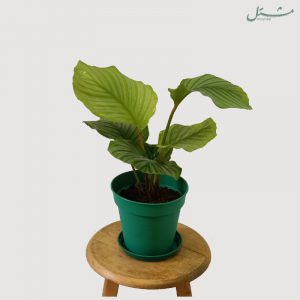 Calathea Orbifolia is a very animated and decorative plant that is sure to gain "favorite" status in your houseplant collection. Calathea grow very well in low light areas and are the perfect plant choice to add lush tropical look to any indoor or outdoor environment.
EGP

195.00