pretty pair collection – papyrus white
Pretty Pair Collection – Papyrus White
pretty pair collection – papyrus white
Plants are the most creative and heartfelt approach to show your love and gratitude.

We curated this set with a resilient plant and a stunning pot making it the perfect gift for any occasion, a beautiful living Peacock plant potted in a GRADVIS IKEA 16cm pot that can live and thrive indoors without Direct Sunlight.
Out of stock
SKU
pretty-pair-collection-papyrus-white
---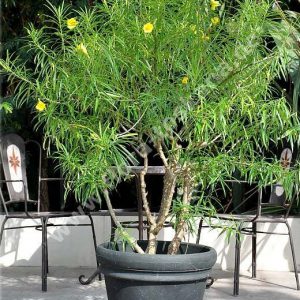 Cascabela thevetia is an evergreen tropical shrub or small tree that bears yellow or orange-yellow, trumpet like flowers and its fruit is deep red/black in color encasing a large seed.
From

EGP

110.00