african spear
African spear plant, the Sansevieria cylindrica offers all the ease and durability of the popular snake plant and the appeal of lucky bamboo. The plant consists of stout, cylindrical spears that spring from the sandy soil. Best of all, they can be almost entirely ignored and still thrive.
SKU
african-spear-sansevieria
indirect sunlight

low

moderately
---
---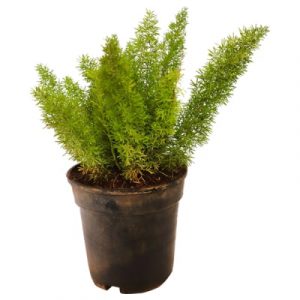 It is an evergreen, vining perennial that is not a fern at all, but a member of the lily family. It is a very popular House Plant. It develops small, single, white nodding flowers in summer at the joint between stem and leaf. These mature into berry-like fruits that turn from orange-red to purple-black.
EGP

139.00