African Spear
african spear
African spear plant, the Sansevieria cylindrica offers all the ease and durability of the popular snake plant and the appeal of lucky bamboo. The plant consists of stout, cylindrical spears that spring from the sandy soil. Best of all, they can be almost entirely ignored and still thrive.
SKU
african-spear-sansevieria
indirect sunlight

low

moderately
---
---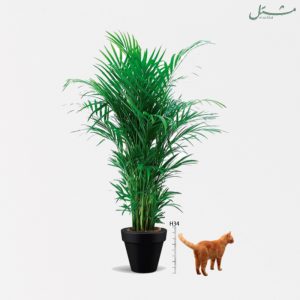 Office plants
 can remove toxins from the air around you, add a touch of style to your space, and transform your workspace into a more peaceful, tranquil and engaging place!
This product includes:

Areca Palm
 potted in a 
Piccoli "Kenzi"
 pot. Pot dimensions:  Height: 34cm – out: 46cm – in: 36cm.
EGP

1,190.00