celery
Chop into a salad or simply munch on them as a snack. Not only full of nutrients but also nature's best intestine cleaner!

Comes in a 14cm pot.
---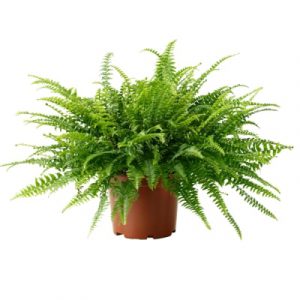 A common plant for containers and hanging baskets, Boston fern is easy to grow and tolerant for summer warmth and humidity. The plant has dense, arching, lance-shaped fronds of medium green. Like most ferns, Boston fern grows best in full to partial shade and organic-rich soil with regular moisture. * Each Plant comes in a brick red Khorshid hanging pot , For more pots varieties please check our Pots & Planters section.
From

EGP

135.00