celery
Chop into a salad or simply munch on them as a snack. Not only full of nutrients but also nature's best intestine cleaner!

Comes in a 14cm pot.
---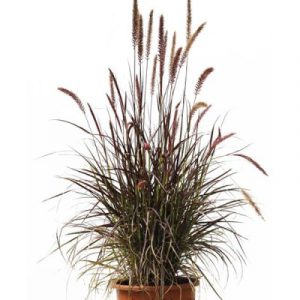 Purple fountain grass is an attractive warm-season perennial or tender perennial that makes a great addition to sunny borders. Early in the season it forms graceful, upright to arching clumps of slender purple-red and green blades. From midsummer to fall, it produces many long, drooping plumes of soft rose-pink flowers.
EGP

45.00