firecracker plant
The Firecracker is known for its bushy looks and red flowers that resemble bursting fireworks.
Firecracker is a fast grower! Give it the most space to allow it to shine.
---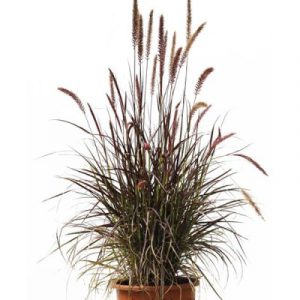 Purple fountain grass is an attractive warm-season perennial or tender perennial that makes a great addition to sunny borders. Early in the season it forms graceful, upright to arching clumps of slender purple-red and green blades. From midsummer to fall, it produces many long, drooping plumes of soft rose-pink flowers.
EGP

45.00