mango
Scientific Name: Mangifera Indica

Long lived large evergreen tree. The tree produces round and dense crown. The evergreen leaves are long lanceolate in shape. The new leaves are red or bronze in color at the beginning. Small fragrant flowers are produced on the tree.
---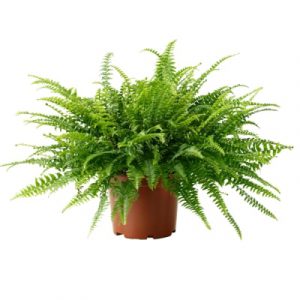 A common plant for containers and hanging baskets, Boston fern is easy to grow and tolerant for summer warmth and humidity. The plant has dense, arching, lance-shaped fronds of medium green. Like most ferns, Boston fern grows best in full to partial shade and organic-rich soil with regular moisture. * Each Plant comes in a brick red Khorshid hanging pot , For more pots varieties please check our Pots & Planters section.
From

EGP

135.00