miegos nabati
Premium Compost. 100% Nabati from Miegos.
Nabati compost is for improving seed growth and soil salinity.
Made of 100% plant waste composted to be rich in organic matter with added Humic acid.
It shows quick results on green Lawns, nurseries & sports turfs.
Weight: 4Kg
---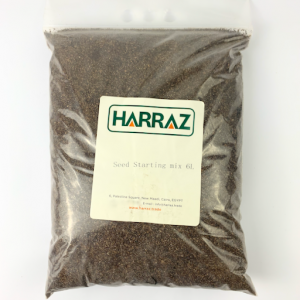 This seed starting mix is all you need for germinating your seeds. A mix of coco peat and vermiculite, a fantastic mix to ensure more rapid root growth and help control moisture levels when starting your seeds. Harraz Farm & Garden has a history dating back to the 19th century. Harraz works with local & international suppliers hand picking the best quality products to serve all stages of the horticultural lifecycle.
EGP

55.00