needle nose pruning shears
These Needle Nose Garden Pruning Shears are the perfect tool for everyday precise garden use, deadheading, new growth & cuttings.
---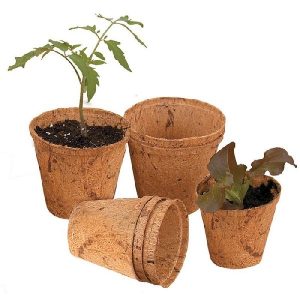 Coco fiber has plenty of benefits, not only it has great water holding ability but it also allows roots to grow freely with minimal disturbance to the plant's root system. When using coco fiber pots, simply add soil into the pot and allow the plant to grow. After a few weeks the pot can be planted directly into your garden, the roots will penetrate and make their way into the surrounding soil. The pot will biodegrade naturally in the soil. Harraz Farm & Garden has a history dating back to the 19th century. Harraz works with local & international suppliers hand picking the best quality products to serve all stages of the horticultural lifecycle.
From

EGP

55.00