Roman Classic PF `Kenzi`
roman classic pf `kenzi`
Features:

- Brand: Kenzi

- Material: Plastic

- Height: 40cm

- Outer Diameter: 40cm

- Inner Diameter: 32cm

– This product is delivered with a plate of the same size and design.
SKU
roman-classic-pf-kenzi
---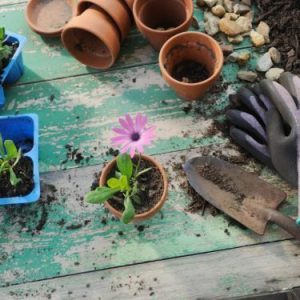 We have made an excellent combination of the essential gardening tools for beginners which make planting easy and fun. The set consists of: - Trowel: It is indispensable for weeding, planting young plants and bulbs and small digging jobs. Trowels are ideal for heavy clay soils. - Secateurs: It is essential for many cutting jobs. - Sprayer: Sure you will need the sprayer in your daily gardening jobs. - Propagation tray: Great for starting seeds. - Bucket: A multi purpose bucket. - Pots: 6 pieces of black round pots each of size 10cm. - Peat Moss: It improves the texture and consistency of the soil. - Perlite: It improves aeration and drainage in soil.
EGP

510.00