rosemary - mr.fothergill's
Now you can grow the most traditional mediterranean herb. This Rosemary can be grown in ground or in pots.

Cut fresh to use immediately or dry for later use. Best for lamb, oils, tomato dishes and grilled fish.

Mr.Fothergill's is a leading British seed brand since 1978.

Packet contains approx 75 seeds.
SKU
rosemary-mrfothergills
---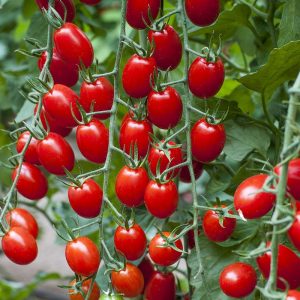 These delicious mini plum tomatoes will stand out in your salads. They have a tasty subtle sweet tomato flavour with few seeds and medium juice content.
Contains: 10 seeds
Sow: Aug - Oct
Harvest: 85 - 90 days
Harraz Farm & Garden has a history dating back to the 19th century. Harraz works with local & international suppliers hand picking the best quality products to serve all stages of the horticultural lifecycle.
EGP

55.00