sweetheart philodendron

Sweetheart Philodendron has dark green, shiny, heart-shaped leaves and looks great as a table or hanging plant. Heartleaf Philodendrons are some of the most popular indoor plants we use in homes and offices because they thrive on neglect and are almost impossible to kill. Another great plus, philodendron plants remove air-born toxins such as formaldehyde from the air. NASA lists a Heartleaf Philodendron as a clean air plant that removes formaldehyde, a chemical found in insulation, floor coverings, cleaning agents, pressed wood, and even paper towels, from the air.


SKU
sweetheart-philodendron
indirect sunlight

low

moderately
---
---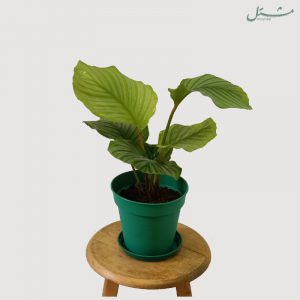 Calathea Orbifolia is a very animated and decorative plant that is sure to gain "favorite" status in your houseplant collection. Calathea grow very well in low light areas and are the perfect plant choice to add lush tropical look to any indoor or outdoor environment.
EGP

195.00