celery - harraz
This crisp and thick Utah Celery has a nice sweet taste, will add a refreshing flavour to soups and salads.
Contains: 2 grams of seeds
Sow: May - June
Harvest: Sept - Nov
Harraz Farm & Garden has a history dating back to the 19th century. Harraz works with local & international suppliers hand picking the best quality products to serve all stages of the horticultural lifecycle.
---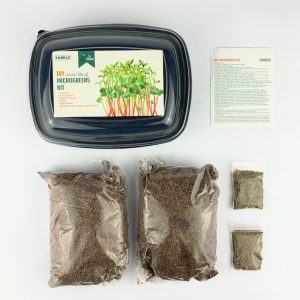 Microgreens are pure superfood. Get everything you need to grow them with this easy to use kit! Kit contains instructions, seeds and soil for two rounds, and the right type of container for quick microgreens germination.
EGP

145.00