kitchen herbs (4 pieces)
The set consists of 4 different herbs from the following:
Basil - Mint - Lavender - Rosemary - Lemongrass - Italian Basil - Marjoram - Chives - Thyme.
Selection depends on season and availability.
---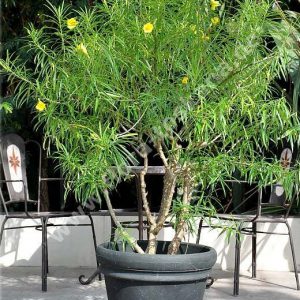 Cascabela thevetia is an evergreen tropical shrub or small tree that bears yellow or orange-yellow, trumpet like flowers and its fruit is deep red/black in color encasing a large seed.
From

EGP

180.00