kitchen herbs (4 pieces)
The set consists of 4 different herbs from the following:
Basil - Mint - Lavender - Rosemary - Lemongrass - Italian Basil - Marjoram - Chives - Thyme.
Selection depends on season and availability.
---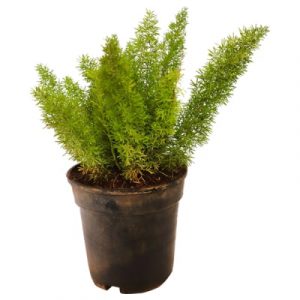 It is an evergreen, vining perennial that is not a fern at all, but a member of the lily family. It is a very popular House Plant. It develops small, single, white nodding flowers in summer at the joint between stem and leaf. These mature into berry-like fruits that turn from orange-red to purple-black.
EGP

139.00