miegos compost tea
Compost tea is a great fertiliser for your indoor and outdoor plants.
This premium compost tea comes in 10 fabric bags that are ready to soak in water.
Use once a month during Spring and Summer.
---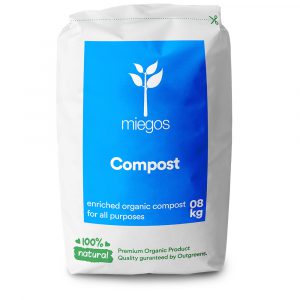 Compost for all uses and especially best for before planting.
Made of organic agricultural waste. Rich in micro and macronutrients, nitrogen, carbon, humic acids, and useful bacteria.
From

EGP

79.00