miegos organic compost
Compost for all uses and especially best for before planting.
Made of organic agricultural waste. Rich in micro and macronutrients, nitrogen, carbon, humic acids, and useful bacteria.
SKU
miegos-organic-compost
---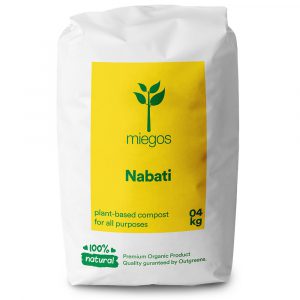 Premium Compost. 100% Nabati from Miegos.
Nabati compost is for improving seed growth and soil salinity.
Made of 100% plant waste composted to be rich in organic matter with added Humic acid.
It shows quick results on green Lawns, nurseries & sports turfs.
Weight: 4Kg
EGP

70.00