pre-potted fiddle-leaf fig
"Beautify your home from the inside and the outside now with our pre-potted Fiddle leaf fig plant with its stunning handmade clay pot.



* Price includes the pot."
Out of stock
SKU
prepotted-fiddle-leaf
---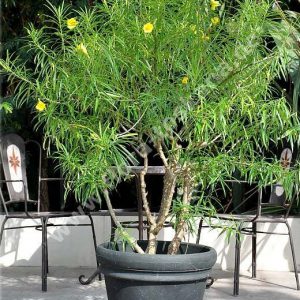 Cascabela thevetia is an evergreen tropical shrub or small tree that bears yellow or orange-yellow, trumpet like flowers and its fruit is deep red/black in color encasing a large seed.
From

EGP

180.00