pre-potted fiddle-leaf fig
"Beautify your home from the inside and the outside now with our pre-potted Fiddle leaf fig plant with its stunning handmade clay pot.



* Price includes the pot."
SKU
prepotted-fiddle-leaf
---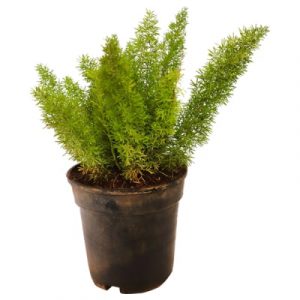 It is an evergreen, vining perennial that is not a fern at all, but a member of the lily family. It is a very popular House Plant. It develops small, single, white nodding flowers in summer at the joint between stem and leaf. These mature into berry-like fruits that turn from orange-red to purple-black.
EGP

139.00