rocket microgreens - johnsons
Give your pasta dishes, salads, and sandwiches a warm mildly peppery flavour.

Ready in 16-21 days, can be grown all year around.

Approx 2000 seeds

Johnsons Seeds was established in 1820 in the UK, making it one of the longest established names in seeds.
---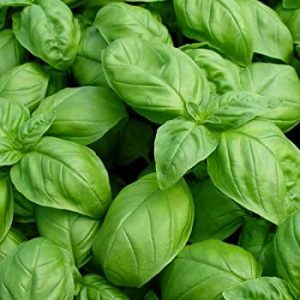 What's better than basil with mozzarella?  This tasty sweet Italian basil will elevate your dishes and give them a lovely aroma and delicious taste.
Contains: 2 grams of seeds
Sow: Feb - Apr
Harvest: 85 days
Harraz Farm & Garden has a history dating back to the 19th century. Harraz works with local & international suppliers hand picking the best quality products to serve all stages of the horticultural lifecycle.
EGP

45.00