green balance
Green balance gives your plants that perfect greenish color and helps them get fuller, it contains all the main nutrients they need to flourish.

Packet contains 50 grams, dilute 1.5 grams of powder per litre of water.

Contains: Nitrogen, Phosphorous, and Potassium.


---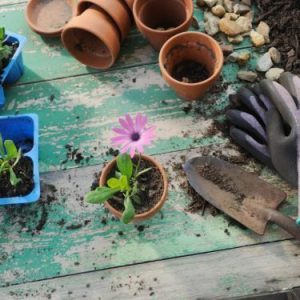 We have made an excellent combination of the essential gardening tools for beginners which make planting easy and fun. The set consists of: - Trowel: It is indispensable for weeding, planting young plants and bulbs and small digging jobs. Trowels are ideal for heavy clay soils. - Secateurs: It is essential for many cutting jobs. - Sprayer: Sure you will need the sprayer in your daily gardening jobs. - Propagation tray: Great for starting seeds. - Bucket: A multi purpose bucket. - Pots: 6 pieces of black round pots each of size 10cm. - Peat Moss: It improves the texture and consistency of the soil. - Perlite: It improves aeration and drainage in soil.
EGP

510.00