miegos vermi compost
Vermi to enrich soil, stimulate plant growth, & repair damaged plants.
Made of animal and plant waste digested by Red wiggler worms, Tiger worms, and African worms.
Size: 4KG.
---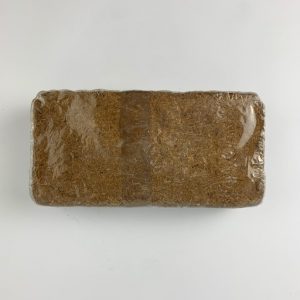 Cocopeat is a natural fiber made out of coconut husks.
It contains properties that are resistant to bacterial and fungal growth and it's great at storing and releasing nutrients to plants over an extended time, making it a fantastic growing medium for healthy root development.
To use, add the briquette in a large bucket and cover with water. After 10-15 minutes stir and fluff the coco peat with
a garden trowel. If it still looks dry, add more water until it loosens completely. 
Harraz Farm & Garden has a history dating back to the 19th century. Harraz works with local & international suppliers hand picking the best quality products to serve all stages of the horticultural lifecycle.
EGP

45.00