white blossoms
Beautiful 360 floral art adorns this pot, guaranteed show stopper.

This is a unique hand painted clay pot by Everything Earth.
---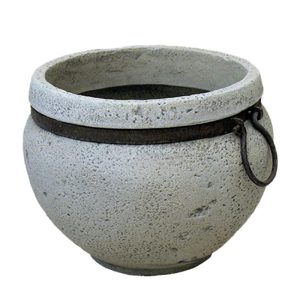 Features: - Brand: Kenzi - Material: Plastic - Height: 39 cm - Outer Diameter: 50 cm - Inner Diameter: 38 cm – This product is delivered with a plate of the same size and design.
EGP

1,500.00